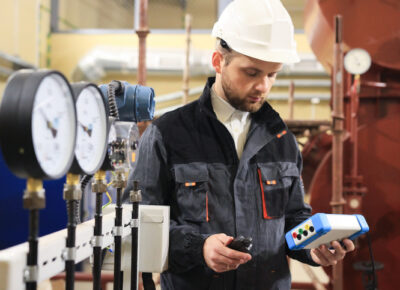 At Elite HVAC, in addition to top quality installation and service, we also offer affordable periodic HVAC system service contracts for South Jersey businesses. Our HVAC service contracts will help to keep your systems running at maximum efficiency, and in our periodic visits we'll spot small problems before they become big ones. Just as with our installation and repair services, we take the time to ensure high quality, thorough inspections as well.
As a business owner, you know you can't afford the cost in lost business and productivity during an HVAC shutdown. If your current service provider seems to be constantly adding refrigerants, or if they aren't noticing obvious potential problems such as frayed wires, it may be time for you to seek a new HVAC maintenance service.
HVAC maintenance is even more critical in the wake of the COVID-19 pandemic. If your place of business has been closed or remains closed, or if you have intermittent occupancy, the HVAC systems will need some extra TLC. A non-operational HVAC system and unconditioned air could become a catalyst for poor indoor air quality and/or space degradation in the future.
In addition, if your HVAC systems have been running infrequently or not at all, there could be problems with equipment failures, along with poor air quality that can result in the growth of mold, fungus and other problems.
Protect your properties, tenants and investments by providing the best possible care for your air conditioning equipment. Not only will our Premium Maintenance Plans increase the life of your system, but proper service and maintenance can lower utility costs and reduce the risk of major breakdowns.
With ELITE Heating & Air Conditioning, Inc. you will have the comfort and convenience of knowing trained HVAC service professionals will be caring for your system.
Providing Property Managers with on time and quality workmanship.
Commercial, Industrial, and Retail Fit Out, A-Z HVAC.
Catch problems early to avoid untimely & costly breakdowns.
Maintenance plan customers receive priority with 4 hour emergency service.
Fully insured and licensed.
Reach out to Elite HVAC today and tell us about your HVAC service contract needs. We'll keep your equipment running and your place of business comfortable.