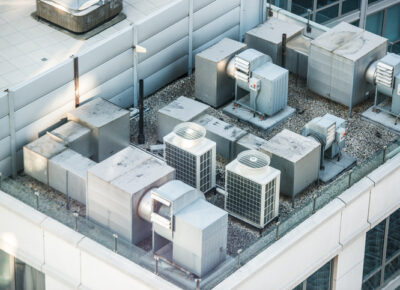 Let Elite HVAC be your destination for South Jersey industrial HVAC services, including heating and air conditioning system repairs, installation and maintenance. From our home office in Voorhees, we serve a variety of industrial businesses around the region. We help keep your employees and visitors comfortable, and your machinery and office equipment in the climate that it needs.
When your HVAC systems shut down, it's truly problematic for your business. Machines are turned off, employees are uncomfortable, and you now have to reach out to an HVAC expert to fix the problem and get things running as soon as possible. You have more important things to do than becoming an HVAC expert yourself, and finding the right contractor adds to the stress.
At Elite HVAC, we properly service your systems so that you won't have to keep calling for breakdowns. In addition to repairs and new system installations done right, we offer maintenance contracts that keep your systems running effectively, and help identify problems before they result in costly shutdowns.
Our team of professionals will provide you with the full details of what needs to be done, and we won't commit to any work without approval from you. We'll take the time to explain to you the work that we've done, and we'll provide you with a single point of contact for any questions you have.
Industrial businesses in South Jersey have trusted us for over 20 years because of our commitment to honesty and integrity and providing services you can trust. From your first phone call to us, we'll immediately respond to your issue, and we'll discuss what is wrong with your system and how to fix it with your designated personnel.
Elite HVAC is the team to call for South Jersey industrial HVAC services…contact us today for your repairs, new systems installation, and heating and air conditioning system maintenance.