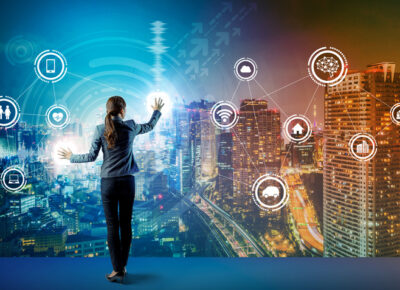 Elite HVAC is your source for South Jersey commercial HVAC controls and automation. We can visit your South Jersey place of business and fully improve the function and convenience of your air conditioning and heating systems. For over 20 years now, South Jersey businesses have trusted our work, and we're committed to top quality service and to getting the job done right.
Facility managers, who are often responsible for HVAC systems on multiple floors, buildings, or sites, have a unique problem. They are currently unable to easily view, monitor, or manage different physical locations, HVAC brands, or system types through a single interface. Reach out to us today to find out what a difference a Building Automation System on your property can make!
A Building Automation System (BAS) keeps a building's climate within a specified range, provides light to rooms based on an occupancy schedule, monitors performance and device failures in all systems, and provides malfunction alarms to maintenance staff.
Installing a new BAS can significantly reduce your energy and maintenance costs. Most commercial, institutional, and industrial buildings built after 2000 include a BAS, and many older buildings have been retrofitted with a new BAS. A BAS is typically financed through energy and insurance savings, and other savings associated with pre-emptive maintenance and fault detection.
The i-Vu® Building Automation System from Carrier transforms equipment and controls into an optimized system that is easy to understand, monitor, regulate, and change. Your staff can connect locally —through a wall-mounted touchscreen interface in the building — or remotely from any web-enabled device.
The i-Vu® BAS also supports a wide variety of room sensors and occupant interfaces to manage comfort in the space. Available in both wired and wireless versions, these devices:
Feature contemporary designs and neutral colors to match any decor.
Display current comfort conditions, including temperature, humidity, and indoor air quality.
Allow occupants to adjust temperature set points or initiate occupancy overrides.
Gain insights with powerful graphics and dashboards.
Proactively respond to issues with integrated alarming.
Pinpoint anomalies with built-in trends.
Schedule spaces to save energy when rooms are not in use
Connect lighting systems, variable speed drives, and power meters.
Pull in weather reports, third party schedules, utility data, and more.
Achieve centralized control through a single user interface.
Allow you to manage your building from anywhere, at any time.
If your place of business has a room with expensive computer servers and equipment, or if you require automated temperature regulation in your warehouse, or if you'd like to have different temperatures in different rooms, reach out to us. We can upgrade your system for increased efficiency and convenience, and we'll get the job done right.