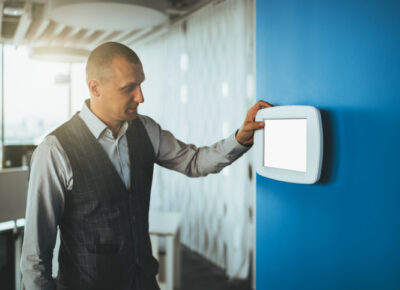 At Elite HVAC, we're your trusted provider of South Jersey HVAC services for retail centers. Our team and support staff are based in Voorhees, and we serve retail stores throughout the area. We have been in the HVAC business for over 20 years, and owners of retail properties and their tenants continue to count on our first class, dependable service.
You know the importance of your HVAC system to your business. No one wants to visit a store that is uncomfortably hot or isn't being heated in the winter. In addition, you may be storing goods that could be affected by a breakdown. HVAC shutdowns are far more costly in lost business and goods than in repairs, and it's something you as a business owner shouldn't have to worry about.
Let Elite HVAC be your source for heating and air conditioning systems service, installation and repairs. If your HVAC system is shutting down frequently, it may not be the quality of the system. Your current provider could be missing key problems such as freon leaks or frayed wires.
Elite HVAC will thoroughly inspect and diagnose the problems with your HVAC system and fully explain it to whomever you designate to handle the problem. We will provide you with an accurate estimate and will not perform any detailed work without your authorization.
In addition, we provide affordable HVAC service contracts for South Jersey businesses, with periodic visits for routine maintenance such as lubricating moving parts and replacing filters. We'll also take the time to thoroughly inspect your HVAC systems and identify small problems before they become bigger ones. Our maintenance contracts include priority emergency service.
Keeping your store comfortable isn't your concern…it's ours. Reach out to Elite HVAC today for your HVAC installation, repairs, and maintenance. We get the job done right so that you don't have to call us again, and again, and again.